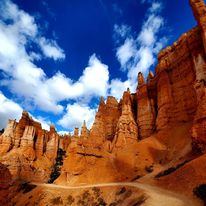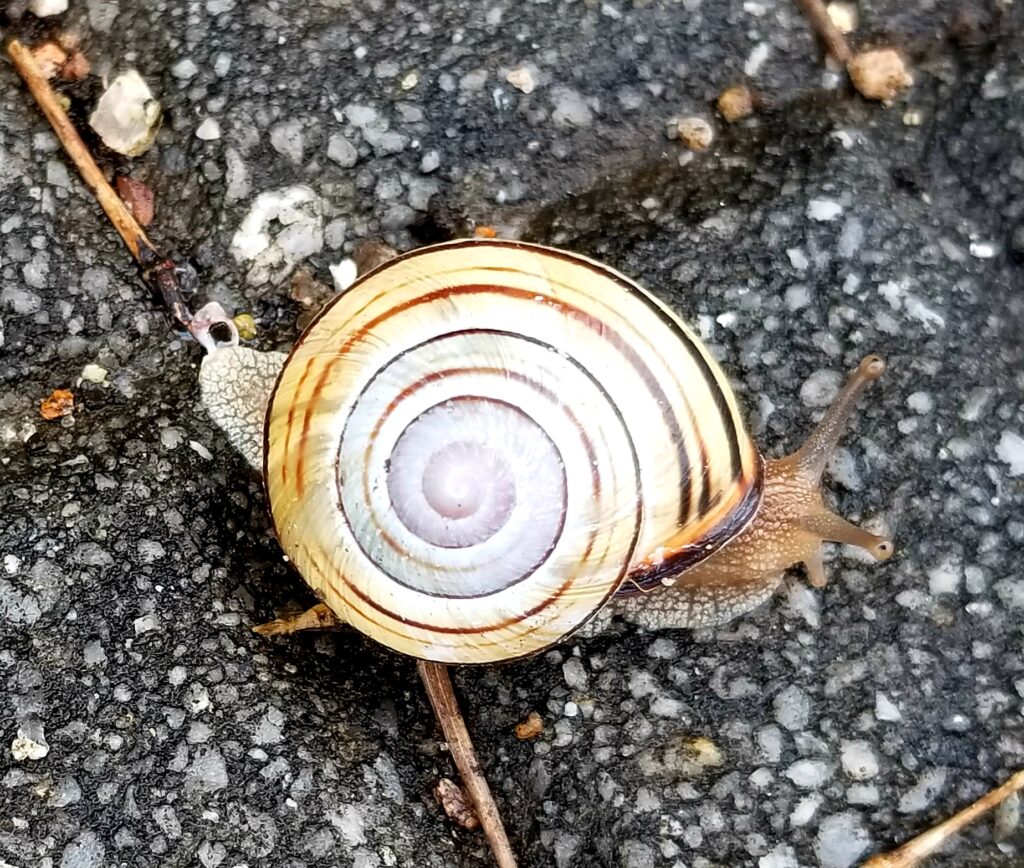 SISU SNAIL. Nope, it's not an exotic species special kind of snail. Stay with me while I explain.
In 2018 I traveled to Spain to walk the Camino de Santiago de Compostela. A 500 mile pilgrimage trail that begins in the French Pyrenees, continues through ancient villages in northern Spain, and ends at the Cathedral in Santiago, Spain. According to legend (and the Catholic Church) this is the burial site of St. James. Pilgrims have walked the same trail for over 1000 years.
After seeing the movie The Way starring Martin Sheen and Emilio Estevez years before, I had decided that some day I would walk this trail. In the fall of 2017 I impulsively bought a one way ticket to Barcelona and in the next few months I quit my job, gave my car to one of my kids, and took off on an adventure. I wanted to challenge myself physically, mentally and spiritually.
On the very first day of my walk out of St. Jean Pied de Port in France as I walked through French Alps, I spied on the ground in front of me a snail. Why this was fascinating to me I'm not sure. I was so interested I took out my phone to take some pictures. First day out, I was very clumsy with my backpack, so me trying to get near the ground with this 25 pound backback on to take a picture of this snail was crazy and entertaining to anyone in the vicinity. But I really liked this snail and my photos.
The next few days I spied more snails and yes, took pictures. I jokingly posted on Facebook, "haha, I've found my spirit animal". Fast forward about 2 weeks and I've seen snails EVERY SINGLE DAY. At dinner one night talking with fellow walking pilgrims I mentioned these snails and how beautiful I thought they were. Everyone except the friend I was walking with said, "What snails?" And come to find out, I'm seeing these things everywhere and others either aren't seeing them, aren't looking for them, and they also think it's kind of weird. Aren't they just slugs that ruin gardens? But for some reason I really really liked my snails.
I started to google snails and meanings and spirit animals. Here's what I discovered:
What do snails symbolize spiritually? Snail is associated with wisdom, slow progress, persistence, patience, peace, self-care, and harmony. It's a gentle creature that carries its home wherever it goes. They also symbolize self-love and self-care above everything else, retreating into their shell at the first sign of danger.
This symbolism spoke to me so clearly during this time, I took it to heart and announced that the lowly Snail was MY SPIRIT ANIMAL. Why at age 55, in the middle of Spain, did I decide I suddenly needed a spirit animal, but anyhoo….
I then proceeded to see an actual snail or a symbol of a snail EVERY day for the full 6 weeks that I walked 521 miles on the Camino. If not the real snail, then it was a picture in a museum, on graffiti, a flower pot, a menu.
So the Snail is my spirit animal. The need to go slow, prioritize peace and patience, and to be at home wherever I go.
SISU. My grandmother Jenny on my Dad's side was Finnish. She was 2nd generation Finnish, one of 13 children growing up in northern Minnesota. This Finnish term came from this side of the family and isn't translated specifically into English. I originally heard that it meant to have 'guts' and 'perseverance'.
It's actually much more than that. After having read 2 books about it and discovering university studies devoted to the essence of the term, I'm about as enamored with SISU as I am with Snails. A somewhat more wordy description is: A unique Finnish form of resilience and perseverance in the face of adversity.
A few more examples from the book by Katja Pantzar, The Finnish Way Finding Courage, Wellness, and Happiness Through the Power of Sisu.
*The psychological power to pull yourself together even when feeling mentally and physically depleted.
*A Finnish strength of will, a determination to not give up or take the easy way out.
*It's about not giving up, especially when things get tough.
*From a TIME magazine article in 1940 referring to Finland's victory over the Soviet Union during the Winter War: "The Finns have something they call sisu. It is a compound of bravado and bravery, of ferocity and tenacity, of the ability to keep fighting after most people would have quit, and to fight with the will to win. The Finns translate sisu as "the Finnish spirit," but is a much for gutful word that that."
*Sisu is a way of life to actively transform the challenges that come into our way into opportunities.
At various times in my life I have needed Sisu, haven't always had it. At other times, I had Sisu but didn't really know it at the time. At this stage of my life, middle ageish, I much more appreciate the term and what it means. To not take the easy way out, to persevere, to just have guts when you need it. It's become more of an aspiration and something to remember.
NAME YOUR RV. There's a big thing that when you get a RV to give it a 'name'. When I first purchased my RV in October of 2021 I got asked several times the name. I couldn't come up with anything. I thought of movie characters, cartoon characters, what it 'felt' like. Nothing really resonated.
After I had been living in the RV for about 2 months I decided on SISU SNAIL, not like Sally or Sunshine or a clever take on motorhomes and traveling. The SNAIL being my spirit animal and the motorhome is my home and I'm inhabiting it and it's my Snail. Apart from being compared to a garden slug, I like the metaphor. SISU being that resilience that I strive for in life. To not give up, not take the easy way out, to transform challenges into opportunities. To have that spirit of persistence, guts.
So SISU SNAIL it is, me and my motorhome on an journey.
(I tow a Black Honda CRV behind my RV. Its name is CriKee the Lucky Cricket from the movie Mulan. The grandma in the movie gives Mulan the lucky cricket before she sets out on her journey, so yeah, seemed appropriate.)